Description
What is a Magnet Base for Hopper Dryer?
The magnet base for hopper dryer is a supporting base with a magnetic mount to the hopper dryer machine. The magnetic stand hopper magnet for plastic machine cast base with removable magnet prevent metal contamination of the press.
The Magnet Base is the perfect way to keep your hopper dryer in place!
This magnetic base for the hopper dryer allows for a quick and easy installation, and it is extremely durable. DGMF Mold Clamps Co., Ltd offers a wide range of hopper dryer and spare parts sizes and specifications to meet the needs of any industrial drying application.
Contact us for more injection molding machine magnetic bases for hopper dryer details such as magnet bases sizes, magnet bases drawings, and magnet bases inventory. etc.
Or other spare parts/accessories of the hopper dryer such as Hopper Dryer Heater, Injection Molding Machine Nozzle Tips, Hopper Dryer Screen Separator, Hopper Dryer Hose, Hopper Dryer Material Storage Tank, Hopper Dryer Material Suction Box, Hopper Dryer Blowers, Hopper Dryer Aluminum Cone, Hopper Dryer Dust Collector, Hopper Dryer Stands, Incline Stand Tilt Base, etc.
Advantages of Magnet Base for Hopper Dryer
Safety and environmental protection
Temperature resistance
Applicable and durable
Source manufacturer
Preferred configuration
Stainless steel
Corrosion resistance
High-temperature powder spraying does not turn yellow and is beautiful
One-piece aluminum casting
Good at quality! The product is exquisite in workmanship and high in aesthetics!
The injection molding machine hopper dryer stands are supplied by DGMF Mold Clamps Co., Ltd, the mold clamps Manufacturer in China that also provides injection mold components, die press components, machine tools, and fasteners for your best choice.
Features of Magnet Base for Hopper Dryer
Solid cast aluminum fittings
One-piece stamping molding, high-pressure powder spraying treatment to prevent yellowing
Real base material
The baffle is easy to drag, the thickness is uniform, and the standard size is uniform
The feeding port is convenient for feeding
Equipped with a small baffle, controllable feeding
Product details
Complete models and thick materials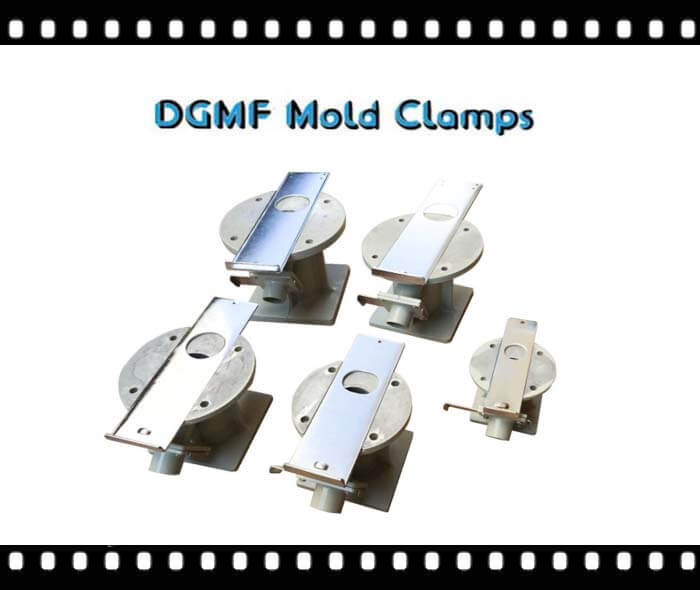 High-quality material and stable base
The see-through window can observe the material condition, which is firm to use and effectively improves work efficiency
The Magnet Base for Hopper Dryer Specifications
Magnet Base for Hopper Dryer Model: DGMF-Mold-Clamps-HDMB
Magnet Base for Hopper Dryer Specifications

Hopper Dryer Spec
OD-A Φmm
OD-B Φmm
Bezel Slot Φmm
Feeding ID-B
ID-A Φmm
Height Φmm
DGMF-Mold-Clamps-HDMB-12
12KG
130
108*108
50
42
74*74
108
DGMF-Mold-Clamps-HDMB-25
25KG
169
150*150
80
61
99*99
160
DGMF-Mold-Clamps-HDMB-50/75
50/75KG
200
160*160
85
73
113*113
161
DGMF-Mold-Clamps-HDMB-100
100KG
230
180*180
100
80
134*134
175
DGMF-Mold-Clamps-HDMB-200
200KG
250
230*230
125
110
148*148
192
Note: The size is measured by hand, and each lot of goods will slightly come in different sizes.
Each Drying Hopper Magnet Base size drawing
What are the applications of the magnet base for hopper dryers?
The durable magnet bases for the dryer hopper are used for supporting the hopper dryer machine and other machinery.